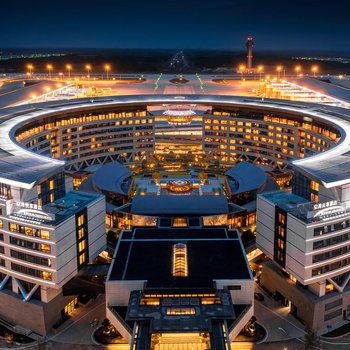 The Joyhub Cheer Hotel is one of the newest hotels in Jianyang, having opened in 2021.
Traveling to the hotel is easy with Tianfu International Airport located approximately 400m away and Jianyang South Railway Station roughly 16km away.
This hotel makes a great place to kick back and relax after a long day of sightseeing. For those driving themselves, parking is provided on site.
According to our trusted guests, the facilities at this hotel are first-rate. This hotel is particularly popular with those traveling on business.